Winter is around the corner which means holiday travel, winter escapes, and travel mishaps. It's no secret that winter storms and cold temperatures can create setbacks when traveling. Here are a few tips to keep you safe and on top of your winter travel.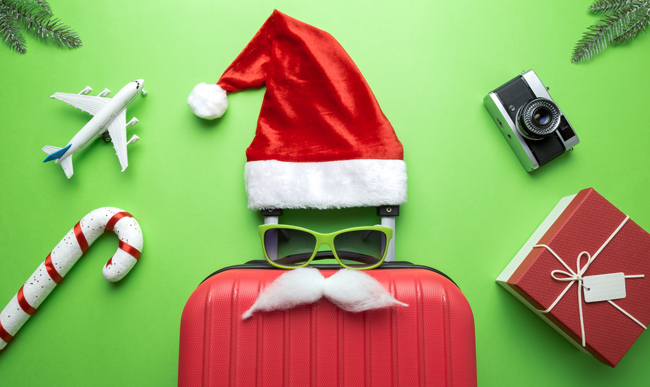 Book Flights Early
Waking up early may not be your strong suit but booking earlier flights will decrease your chance in longer wait times. If your flight is delayed or cancelled, you have a better chance of your flight getting out or getting on the next flight. As they say, the early bird gets the worm.
Fly Non-Stop
Flying non-stop will lessen your chances of other problems occurring. If your flight get's cancelled, then you can go back home or stay at your vacation spot. But if you're connecting and your flight gets cancelled, you have no place to go. With flight delays you have a higher chance of missing your connection. If possible, fly nonstop. You'll be happy you did.
Follow Airlines on Social Media
Following airlines and airports on social media will keep you updated on the most recent happenings with flights, delays, and issues right on your smartphone. Most airlines and airports are up to speed with updates on social media as they know most of their consumers spend their time on social. Airlines also send text or email updates so share your information with your airline to prepare for any sudden delays.
Let Family or Trusted Friends Know Your Travel Plans
If you're traveling to see friends or family, let them know your travel information so they know when to expect you. If something unexpected happens during your trip, they'll be in the know of what's going on during your journey. Especially when traveling alone to another destination, tell someone you trust your information so they can check-in and be alert if an unexpected twist comes about.
Keep Devices Charged
It's the worst feeling when your phone battery is at 5% and you're rushing to get to your gate. Plan early and bring portable chargers if outlets are taken up or you're on an older plane model.