CAN TRAVELERS ACCESS ALL IMPORTANT INFORMATION IN ONE MOBILE APP?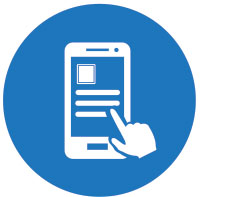 The Power of Mobile
TSI's Mobile App is a robust business travel app, provides vital travel information with the touch of a finger. Travelers can use the app to book travel, call, text and email an agent directly from their phone, access and share travel itineraries (airlines, hotels, ground transportation and more), and also enables the traveler to review policy, submit expenses, get visa, and much more.
TSI's mobile app is fully integrated with Concur Mobile and any other mobile enabled travel services, such as any expense, online booking, itinerary management system, and so on.  A key administrative feature of the tool is that all transactions are updated in real-time and are automatically integrated into our reporting tool.
Travelers have the ability to reserve a hotel from the taxi, arrange for a rental car no matter where you are, and book within the corporate travel policy from anywhere at any time to keep you productive on the road so you won't miss a beat.

Save
Save