DO YOU EVALUATE THE PERFORMANCE OF YOUR TRAVEL PROGRAM?
TSI offers an automated pre-trip audit review of your travel purchases  with Travel Audit™.   Our proprietary, automated audit tool continuously searches for lower prices on air, car and hotel bookings pre-travel; manages your award tickets; and monitors policy compliance and missed savings opportunities.  No more searching the web looking for better deals or calling the airline to see if you can redeem your award miles.
Travel Audit™ will also track the use of discount contract rates and calculate your return on investment (ROI) for your travel purchases. You save money and see the results immediately.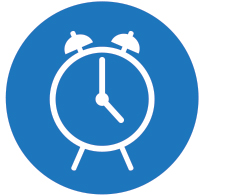 Stop Searching and Save Time:
ROI Calculator – Captures 42 different savings elements on each trip and calculates the true ROI of your managed travel program.
Savings Auditor – Our automated audit tool will continuously search for lower prices on existing air, car or hotel bookings across hundreds of suppliers – allowing you to take advantage of prices as they decrease finding you the lowest rates on each portion of your booking before you travel.

Trip Approver – View and manage pre-trip approvals from this user-friendly module. Whether you want to approve the entire trip or just trips over a certain value, it is easy to approve, deny and monitor your travel and save money.

Exception Tracker – This tool will alert you when travelers book outside the corporate policy and there are lower prices available, giving you the option to re-book at the lower price before your trip is purchased.

Security Locator – Our real-time security suite highlights the location of travelers either on maps or in a report format and includes a map view pinpointing each person during their trip making it easy to manage your Duty of Care responsibilities.

Discount Monitor – This dynamic feature keeps track of your contract rates and award tickets to make sure they are automatically applied, and then measures the net value rates ensuring that you are optimizing the value of these programs.

Award Manager – This intuitive robot monitors corporate purchases that qualify for  free inventory and automatically applies award tickets to your business travel purchases before they expire.

Unused Ticket Tracker – Easily view unused, used, and lost/recaptured tickets, along with the status in regard to expiration date, name change capabilities, traveler frequency and more. If there is an unused ticket that would apply to the individual travelers airline purchases the system will automatically apply the value of the unused ticket eliminating waste of these valuable assets.

Policy Tracker – Using interactive sliders for various behaviors, determine the impact of various changes to policy.
The value of your travel management program is visible and always up-to-date with honest and detailed data right at your fingertips.