DO YOUR CORPORATE TRAVEL CONSULTANTS OFFER VALUE WITH PLANNING?
At TSI, we offer telephonic , on-line, and automated schedule-based reservations.
Our highly experienced team of travel counselors offers knowledgeable insights and high-touch assistance for your travelers and travel arrangers around the globe. Armed with our unique suite of technology and over 15+ years of corporate travel experience, our counselors can book a flight, check for web fares on airline sites, reserve a hotel and book a car in five minutes while booking on your own can take hours!  Combined, you can be assured that our team is providing the most effective travel options for your travelers resulting in increased savings with every transaction 24 x 7 x 365.
We offer a variety of global service configurations including dedicated counselor teams, on-site models and call center options throughout the globe all employed by TSI – never outsourced to a 3rd party.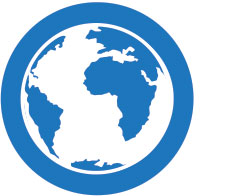 Corporate Travel Services Include:

• Provide air service fulfillment including processing seat upgrades
• Call hotels and travel specific suppliers direct
• Reserve limousine and car transfers
• Multiple GDS/Direct Connect reservations systems
• Handle visas and meeting arrangements
• Manage VIP Travel: upgrades, check-in, club access, etc.