ARE YOUR TRAVELERS COMPLYING WITH YOUR TRAVEL POLICIES?
Corporate travel spend is typically the 2nd largest controllable expense for all companies.
A well-defined policy can drive the effectiveness of a successful travel program and company as a whole, all leading to bottom-line savings.  Companies that have an efficient business operation also have a tightly run travel policy that is managed and enforced ensuring full optimization of their travel dollars and savings of over 3% of your total travel expenditures.
TSI provides our clients with consultation, benchmarking and assistance in developing  travel policies that make sense for their corporation and in-line with their company culture. along with a variety of automated solutions to best control their travel spend and deliver guaranteed savings the moment it is requested, purchased, changed or cancelled.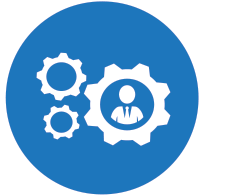 Automated – Configurable Pre-Trip Approval Modules
• Pending trip approval
• Multiple levels of approvers
• Approval or notification option
• Tiered approval levels
• Price approval levels
• Air, car or hotel only approval
• International only approval
• Budget control
• PCI compliant