CAN NEW OPEN BOOKING SOLUTIONS BE EFFICIENT?
Open booking is an approach that allows employees to book corporate travel without many of the constraints of a typical managed program. Some new technology solutions can boost compliance without undermining the managed travel program.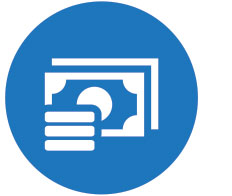 Save with Greater Visibility
Concur TripLink enables travelers to book directly with participating suppliers while accessing negotiated corporate discounts and personal loyalty points, while your company captures data from flights, hotels and ground transportation. Companies have insight into travel expenditures in addition to more complete picture of spend.
Reducing steps for busy travelers is key. Concur TripLink creates one itinerary – no matter where travel is booked, makes it accessible via Concur and mobile apps, and builds an expense report as the trip happens.