DO YOUR INCENTIVE PROGRAMS MOTIVATE YOUR EMPLOYEES?
Gamification
We offer a unique gamification program in which travelers can earn points to be used on our sister company site, CarryOn.com. These points have a dollar value and can be used for their personal travel.  We work with companies to determine what to measure and how travelers will earn points.

Leisure Travel
TSI offers a complete Leisure Department with discounted service fees for our client's employees.

We will also provide all employees with access to our sister company, CarryOn.com, which offers an online leisure platform and discounts. Members also benefit from the most rewarding loyalty program in the travel industry and earn free travel faster with CarryOn than from any other leisure travel provider. Points are awarded for visiting the site, opening email, taking a trip, and even when your friends travel.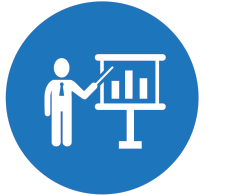 Gamification to Drive Compliance
• We administer the Gamification program for you
• Participants receive 5,000 points for signing up
• Additional points for activity on the site and by inviting friends

• Earn the ultimate vacation with as little as $20 a paycheck