CAN YOU ASSIST TRAVELERS IN THE EVENT OF A DISASTER?
Planning for the unpredictable is easier with the TravelAudit™' Security Locator database, which is continuously updated with all booked reservations.  Actively monitor and communicate with travelers as needed by pulling names and e-mailing straight from the system.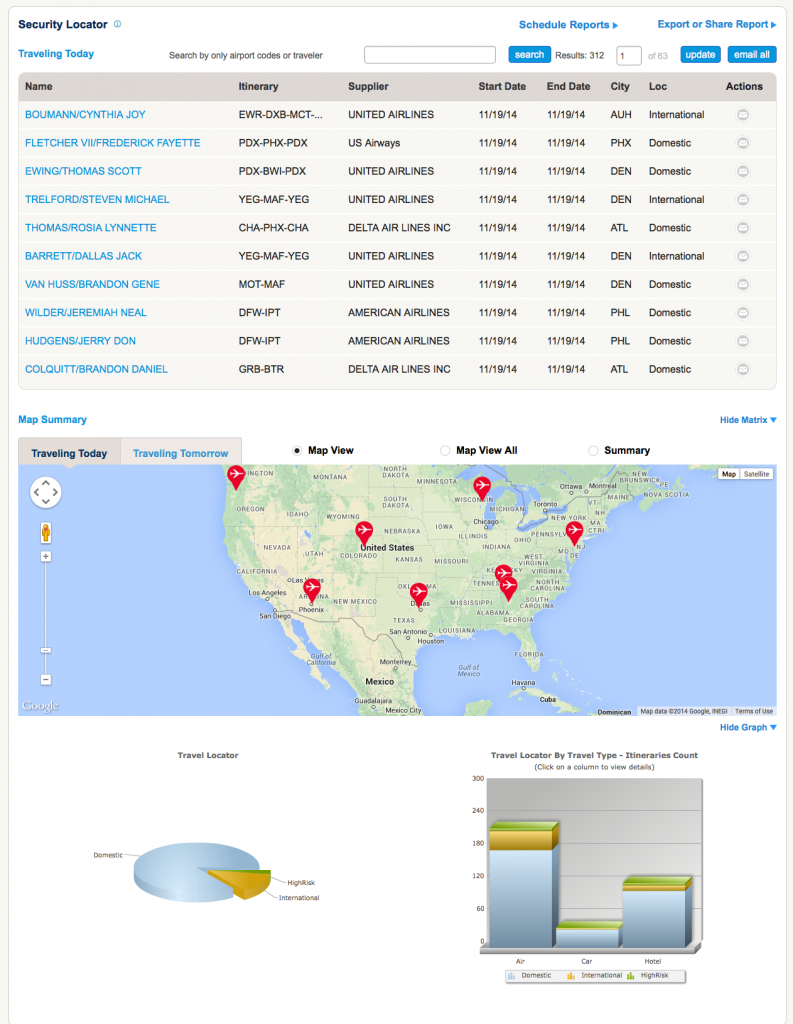 TSI utilizes several mobile apps, such as TripCase and TripIt, designed to alert travelers of important information as soon as it is available.  Alerts include flight departure changes, cancellations, weather delays, security updates and more.


E-Travel Alerts outline both domestic and international regions that are experiencing situations and are e-mailed directly to the traveler before and during  their trip so that they are well informed and prepared. The alerts also include information regarding cultural happenings and travel risk ratings on certain destinations around the world.
TSI also partners with other duty of care specialists such as iSOS, iJet, FrontierMedex, and more to provide alert and health information personalized to traveler profiles and itineraries, as well as medical evacuation services.