DO YOUR TOP RANKING EXECUTIVES RECEIVE 'WHITE GLOVE' SERVICE?
VIPs are the rainmakers of your business, who are constantly busy with challenging obstacles and they require the highest level of service when traveling.  TSI understands the demands placed on corporate executives and to ease the burden and maximize efficiency, we created our exclusive VIP Concierge Club to ensure each trip exceeds expectations.
Our highly experienced team of VIP Concierge Club counselors are available for 1-on-1 assistance, 24 hours a day, 7 days a week.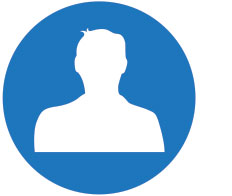 VIP Concierge Club Services Include:
• Provide private phone number
• Check VIPS in for their flight to prioritize upgrade access
• Print or email boarding passes to save time
• Acquire complimentary upgrades for air, hotel, & car
• Call hotels & rental cars for check-in upgrades
• Upgrade traveler status with loyalty programs
• Support IDs, Visas, & all international formalities
• Reserve restaurant & theatre reservations
• Book leisure travel for VIP and companions
• Provide meet & greet services/transfers with 5-star hotels