HOW DO YOU INCORPORATE MEETING PLANNING & TRAVEL POLICY?
TSI offers a better way to balance meeting and event organization for clients, such as attendee management, email messaging and more.  Attendees are able to register and manage details of their event online with the press of a button.  Clients receive real-time information regarding the complete registration process with travel reservations, making meeting planning and communications easy and efficient.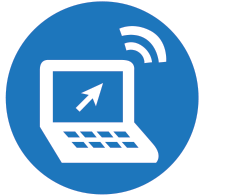 Additional Meeting Registration Services Include:

• Easily create and manage event specific web sites
• Access to intuitive online registration
• Manage multiple events from a single online dashboard
• Track and report attendees in real-time
• Communicate updates for a group or individual
• Incorporate travel policy into meeting planning
TSI has partnered with meeting registration companies to provide an integrated and seamless meeting sourcing, registration, booking and reporting solution.  Our meeting registration sites are compatible with various online booking tools, enabling group reservations to help you reduce the cost of counselor-assisted reservations for meetings.